Registration for the 2023/2024 school year is NOW OPEN. 
Contact our Membership Representatives for more information about the registration process and the classes we offer. 
Registration fees are as follows:
Parent and Tot Class: $35
3's Preschool Classes: $65
4's Preschool Classes: $75
Registration fees for the next school year are fully refundable through March 27th, 2023.
Please note: Early submission of registration forms will not be accepted.
Registration for the current school year remains open until February 15, 2023.
To register, click on the button below and fill out the registration form. Or contact the appropriate membership representative listed on the contacts page.
NOTE: Your Registration is NOT FINAL and your spot will not be reserved until fees are paid to the membership representative. 
Troy Co-op Preschool Tuition 2022-2023

Tuition for the upcoming 2023-2024 school year is subject to change.
Families with 2 or more children concurrently enrolled in preschool (3's and 4's classes only) will be given a 10% discount on the second child's second semester tuition.
**There are no other fees for activities, field trips, supplies, or fundraising requirements.**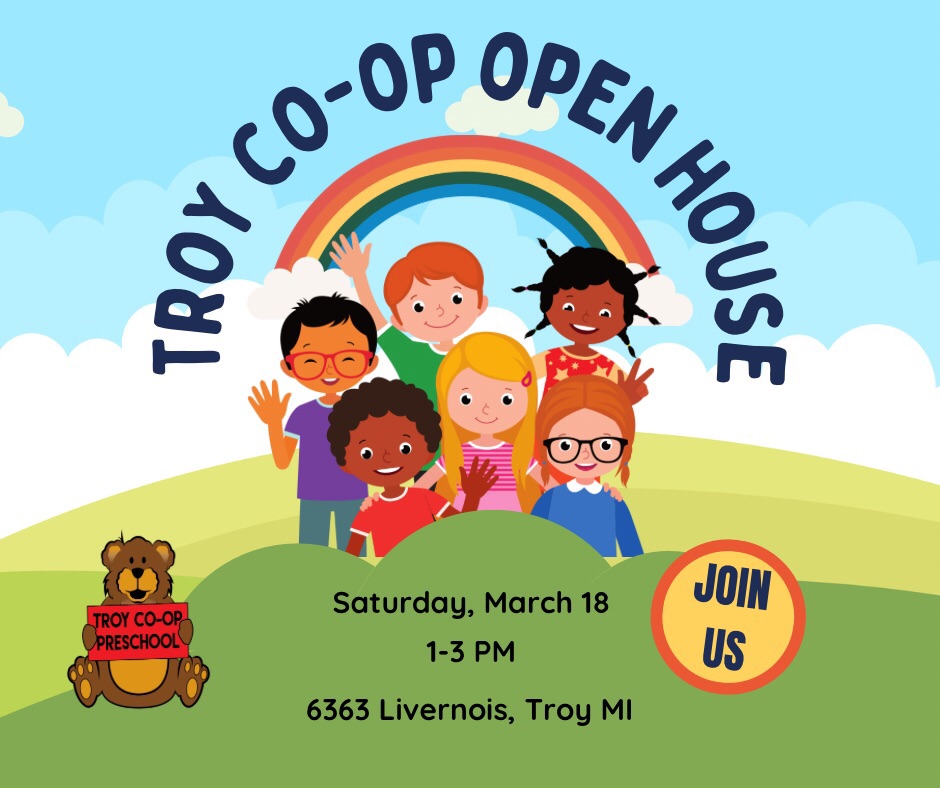 Stop by our Open House on Saturday, March 18th and learn more about Troy Cooperative Preschool. Families will have the opportunity to meet the TCP staff and other parents, while children explore the classrooms. Learn more about co-op preschools and the benefits to children and families. Interested families will be able to register onsite for the 2023-2024 school year.